What Is The Tucson Real Estate Forecast For 2020?
That seems to be what is on everyone's mind! It simply depends on who you ask as to what the real estate forecast is for 2020. If you ask Realtor.com, they will tell you that in their estimation, the Tucson real estate forecast for 2020 is dark!
See Related: The Arizona Real Estate Bubble of the 2020s
Even though the fundamentals of the real estate market are good, and financial review of loans is regulated tightly. It is becoming increasingly more difficult for people to find housing that is both affordable, and livable. The strength of the economy has inadvertently caused a high demand for Tucson real estate, and without a steady supply, prices have been steadily increasing.
People are choosing to stay longer in their homes (the average now is 13 years) and are healthier as well. Since people are able to live longer in their homes, and are choosing to because of various reasons, this makes finding affordable housing difficult. As noted in the CNBC report below, this is foreshadowing a difficult time for Tucsonans to find a home.
Not because of any external force that would cause "The Arizona Real Estate Bubble of 2020s", but that there was a lack of supply.
Tucson Real Estate Forecast For 2020
Thankfully, Tucson has strong multiple real estate markets. This means that unlike other real estate markets, we are not bound to a traditional Spring/Fall real estate market. We have a large University nearby, a large Air Force Base, and several other business that routinely transfer people in and out of the Tucson area. Unlike Phoenix, we are fairly limited by geography, which means that the available real estate is not unlimited. Thus sprawl is tightly controlled, and prices are kept in some sort of check.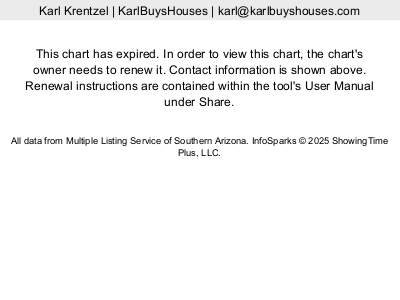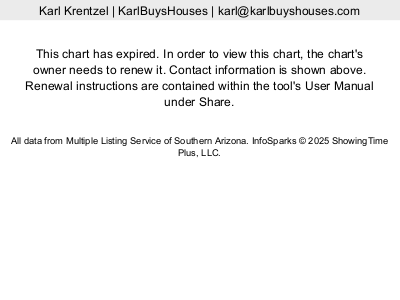 Cash Buyer For Tucson Homes
Not every home is a good fit for the Tucson Multiple Listing Service, and not every Tucson homeowner wants to go through the hassle of having their home listed. If that is you, or your situation, then contact me today for a fast, fair offer on your unwanted home today! I specialize in closing when you want, "As-Is, Where-Is" and without any cost to you!