Considering Home Improvements To Sell Your House?
You aren't alone!  As a matter of fact according to a recent survey, over 73% of homeowners planned to do home improvements to sell their house in 2019 alone! The question that most often comes up however is, what improvements are the best for resale, what home improvements actually help sell a house, and what sells a house quickly.  In today's article, I hope to answer some of those questions from my 23 years experience as a Broker, Investor, and Realtor here in Tucson!
What Are The Best Home Improvements For Resale?
One of the first places you want to look to remodel in a home is in the Kitchen.  Undoubtedly, this is hands down the place where you will make your money, or lose it!  If you put in tasteful upgrades, you can be assured that you are going to get a fair percentage of your money back.  Since most people look at the kitchen as the heart of the home, you will want to pay particular attention to this area.  Countertops, Islands, Floorcoverings, and appliances are all part of the overall improvement.  However, be careful not to overspend in this area by putting in the highest quality Subzero appliances, or imported tile from Italy!
Another good idea to consider adding a bathroom.  If you have the room, and the existing plumbing isn't too difficult, adding a bathroom can really add value.  Older homes built in Tucson many times have only 1 bathroom, but have a larger yard. If you have space, and are adding rooms, consider adding a bathroom! The sales price difference can be dramatic!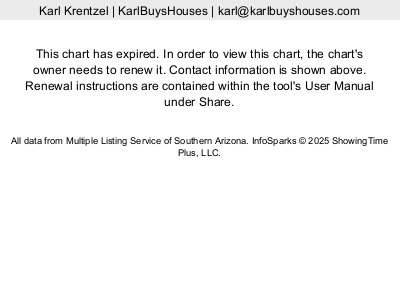 Another useful way to improve the value of your home before selling it is to reinvent a room.  If you have a room that is currently being used as a "man cave", consider changing it back to a bedroom! Understand, you don't always have to make major changes to a room to get good changes.  If you have a bedroom that is painted the way your little girl liked it, and now she's off to college.. then repaint that room before sale!  That will go a long way!
Wanbt a nifty way to remember it? Keep the room light, bright, and white!  Keep the color as neutral as possible and white, or off white.  Use extra wattage bulbs in the lights to bring extra light, open any shades, and keep the room open!
What Home Improvements Help Sell A House?
As a Realtor who Invests, one of the best things I tell people to get the most money for your house is to do the basics first, before spending money.  One of the easiest things to do is to keep it clean. There is a vast difference between clutter and grime.  If you are trying to sell your home for the most money possible, do yourself a favor.  Give the home a thorough cleaning.  Potential home buyers will definitely make assumptions about the overall condition of the home based on the cleanliness.  If you have kids who leave toys around.. that isn't the same as an inch of grease behind the kitchen stove!  If you saw dirt in the registers, one might assume that the homeowner hasn't taken care of the filters.. Thus, they probably don't take care of the rest of the system.  See how the thought process works?
Another factor that can improve your sales price is adding lighting. As I mentioned before, a dimly lit room turns off buyers quickly.  After 23 years of showing property to potential homebuyers, looking at homes for investment myself, and literally hundreds of bank owned properties that I have sold has taught me one thing.  Lighting is critical! Open blinds, shades, add lights, increase wattage, add track lighting; whatever it takes, but get the room light!
Another simple fix is eco friendly landscaping.  One doesn't need to spend thousands of dollars on Xeriscape to improve the value of your home.  Simply begin by choosing landscaping that doesn't require as much, or very little water.  Grass can get expensive, and difficult to maintain after awhile!
What Sells A House Quickly?
Ultimately, you are wanting to sell the home for a profit.  Don't make the mistake of incorrectly pricing your home.  Pricing your home accurately is more than determining what it's worth. In short, what your home sells for, is rarely the amount you put it on the market for.  Remember, homes on the Tucson MLS generally get 2-3% of the asking price.  This isn't the wild 5-10% margin that many homeowners tend to think.  From the chart below, you can clearly see that for the past several years, this has been the case.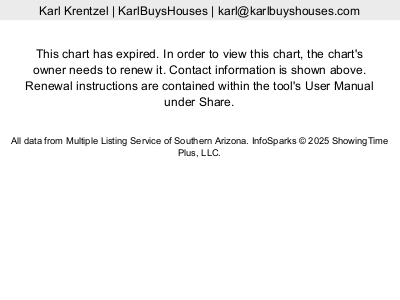 The next, and one of the most important factors to selling your house fast in Tucson is to negotiate intelligently!  Just because someone makes you an offer that you disagree with, doesn't mean that the show is over! One of the biggest mistakes I see homeowners make is to fail to negotiate!  Perhaps it is a fear of confrontation, but just because someone offers you an amount you aren't happy with, doesn't mean that you can't counter offer something that will work!
Finally, the best piece of advice I can give you is Don't Buy Your House Back!  If someone offers you a price and terms that is remotely close to what you want.. accept it.  Believe it or not, many times, I have seen people negotiate over $2000 worth of sale price, only to have the Buyer find another home make an offer on it!   Just because the market is good now, doesn't mean that it will always be this way!
Sell Your Tucson Home Fast!
If on the other hand, you would like a fast, fair offer on your unwanted home, contact me today!  I buy Tucson homes fast, and can close quickly, regardless of condition! 
Call or Text Me Today at (520) 403-6227!
Need To Sell Your House Fast?
We buy houses in ANY CONDITION! We pay CASH and you will not pay any commissions, agents, or fees. Put your address and email below and answer 5 easy questions on the next page to get a cash offer in 24 hours!