How To Sell A House Fast!
Selling a home fast in Tucson isn't hard, but knowing how to sell a house fast and not "give it away" is another matter altogether!  As an  Investor as well as a Real Estate Broker with 23 years of experience buying and selling homes in Tucson AZ, I know how to help you sell your home fast in Tucson!
Hands down, the biggest mistake I see homeowners who want to sell their home fast in Tucson make is improving the wrong things!  In this article, I hope to give you some solid, hard won advice that I have learned over the past 23 years!  If you are trying to sell your home fast, there will be some trade offs that you will have to make, but if you are willing to make them, you can sell your home fast in Tucson!
How To Sell Your House In 5 Days.
Let's start off with the worst case scenario.  It's difficult to imagine how you might find yourself in the situation where you need to sell your house in 5 days, but it is possible! One of those potential reasons might be a foreclosure, or a tax sale.  If you do find yourself in the unfortunate situation of needing to sell your house in 5 days, then it is possible!
Typically, companies like Offerpad, Zillow Instant Offers, and other companies like OpenDoor aren't able to close that quickly.  Opendoor competitors like my company KarlBuysHouses are able to close extremely quickly depending on the situation!
The usual problem with a quick close is being able to move through the Escrow process.  This is why Opendoor competitors like me have an advantage!  I have relationships that I have built over 23 years with local escrow companies that know me, and will work fast to help save your equity! 
If you need to sell your house this week, contact me now! 
How To Sell Your House Fast in a Slow Market.
Granted, many American homeowners don't really have an experience of a "slow real estate market."  After 23 years in the Real Estate business, I have seen both good and bad markets!
One of the biggest mistakes people make when selling a house fast in a slow market is overvaluating their property.  In a "slow market" there are more homes to choose from, and the home buyers view the market as a "Price War, in a Beauty Contest!"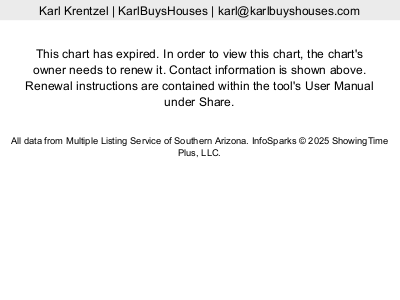 To sell your home fast in a slow market, one of the best things you can do is reduce your price to the most competitive price you can tolerate.  In a normal real estate market, there is less than 3-4% worth of "wiggle room" in the price.  In a slower real estate market (one where the average days on market is more than 90 days),  you will want to ensure you leave even less "wiggle room" to make sure your property is competitive.
Most people tend to think that there are $10,000-$20,000 worth of negotiation, but that simply isn't the case!
If you want to sell your home fast in a slow market.. the key is definitely aggressive pricing! 
Creative Ways to sell a House Fast!
If you need to sell your house asap, but not in 5 days, and you aren't in a slow market..  here are some helpful tips for selling your home by owner!  Before you get creative in your marketing, make sure you take care of the basics!
Clean and declutter the house completely! If necessary, have a garage sale to remove all items, and then remove the remaining debris from the yard and the house!  Nothing can cause your home to be rejected by the public at large faster than having a dirty, cluttered house!
Take good photographs! If you want to know the secret to "How to sell your house fast", you will want to take the time to show your property in it's best possible light! This article is a good article to show you how to sell you home without showing it to anyone!
Price the property competitively! It is critical to understand the role a proper price plays in your sale. Incorrectly pricing your property or "getting greedy" immediately conveys a sense that you aren't serious in selling your home.  Everyone has the Internet.  Everyone can see what things are selling for.  Being unrealistic in your price is simply asking for more "days on the market."
Remember.. the first offer you get is usually the best offer you will get.
How To Sell Your House Fast Without A Realtor
Selling your home without a Realtor is common.  If you are trying to get the absolute most money for your property, then selling with a Realtor representing your interests certainly makes sense!  A competent Realtor will defend your interests and be able to get a price that is worth every penny of their commission.
However, selling a home that needs a lot of repair with a Realtor may not always be the best solution.  That's where I step in!  I recognize that not every situation is a "One size fits all" solution! This is why I buy unwanted, fixup, or "ugly" houses in Tucson!
One of the best things you can do to sell your home fast in Tucson is to sell your unwanted home directly to me! As a Realtor and Investor in the Tucson area, I am able to give you a fast, fair offer on your unwanted home!
Call me directly at (520) 403-6227 or click here!