El Presidio Real Estate Market! – KarlBuysHouses
El Presidio Real Estate!
One of the cool things about historic Downtown Tucson is El Presidio and the El Presidio real estate market.  Known as the longest occupied area of Tucson, the El Presio neighborhood and the El Presidio Real Estate Market has been in high demand ever since the Hohokam Indians first settled in this area around 700-900 AD.
Since then, the El Presidio real estate market has been occupied by several factions and peoples.  The El Presidio was built by Spanish soldiers as a walled defensive measure, to protect from hostile Indian attack. As El Presidio was the center of Tucson business and commerce, the homes and neighborhoods that grew around the area were known for their unique architectural style and age.
Homes in the El Presidio real estate market range from southwestern adobe, and classical brick.  The Spanish American, Anglo American, and Eclectic Architectural styles are all represented in this tiny 1/4 mile area.  Homes do not often come up for sale in the El Presidio area.  As a matter of fact, if you were to search "El Presidio Tucson Homes For Sale"  you would discover that they seldom come up for sale in this area because of it's historicity, and high demand!
Some of the reasons why El Presidio real estate is in such high demand is due to several factors.  One of the factors is the proximity to El Presidio Park, and El Presidio Day School.  The El Presidio Tucson Bed and Breakfast is world reknown for it's hospitality!
Related: What Are The Best Neighborhoods In Tucson?
El Presidio Walking Tour Tucson
El Presidio in Tucson is historic, and beautiful.  To give you perspective of this area, here is a great video that helps show the area briefly!
Current El Presidio Real Estate Market Statistics
Below are the most current real estate market statistics for the El Presidio Neighborhood.  As you can see, they are updated daily, in a rolling 6 month average.  This is the way that an appraiser would see the neighborhood.  This data is pulled directly from the Tucson Multiple Listing Service.   As an Investor who has been a licensed Realtor and Broker for over 20 years, these are the statistics that I usually want to look at myself.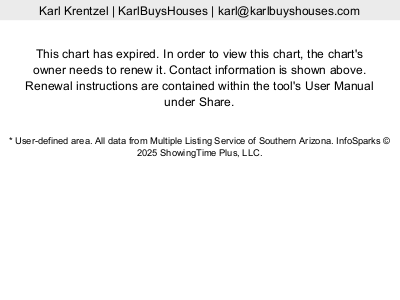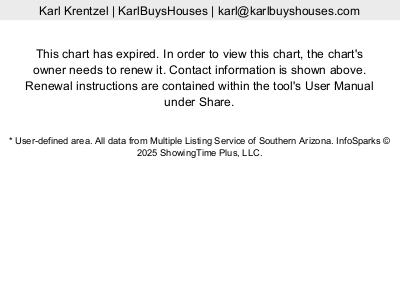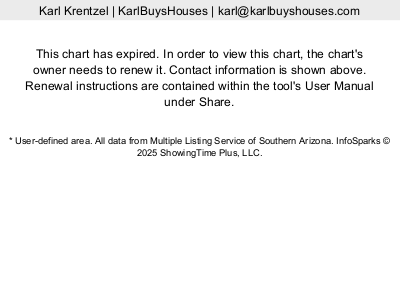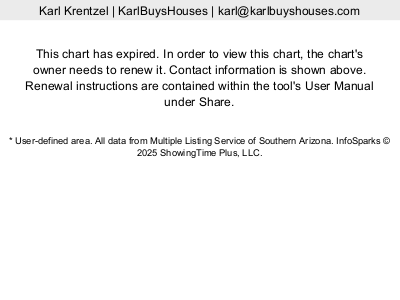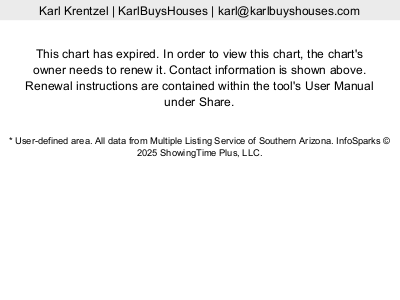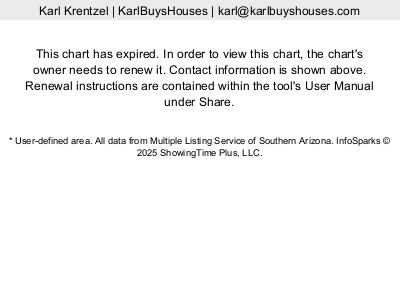 Do You Have An Unwanted Tucson Home?
If you have an unwanted home that you need to sell then call or text me directly at (520) 403-6227.  I can make a fast, fair offer on your unwanted Tucson home!  As a Realtor, I have met plenty of people in my career who have a situation where "listing" the property won't work.  
This is why I am willing to make an offer on your unwanted home… regardless of it's current condition.  The worse, the better!  By working with me, you have the advantages of working with someone who is local, trusted, and accountable to the Arizona State Department of Real Estate.
Call or Text me directly at (520) 403-6227 for a fast, fair offer on your uwanted Tucson home! Or use the form below!
Need To Sell Your House Fast?
We buy houses in ANY CONDITION! We pay CASH and you will not pay any commissions, agents, or fees. Put your address and email below and answer 5 easy questions on the next page to get a cash offer in 24 hours!