How Long Does It Take To Sell A Home In Rita Ranch?
How Long Does It Take?
That is a question that I am often asked when I am talking with homeowners in Rita Ranch.  "How long does it take to sell a home in Rita Ranch?"  If you are a local Tucson homeowner, you know that our market has always been fairly good.  However, some markets move faster than others, and Rita Ranch is certainly no exception!
After being a Real Estate Broker for at least 23 years in Tucson AZ and owning homes in the Rita Ranch area, I can appreciate the difficulty of buying, and selling in the area!   It is beautiful, convenient, and most of all.. fast growing! With all the new Rita Ranch Dental offices and Rita Ranch restaurants, it is easy to navigate throughout the area!
Timing To Sell A Home In Rita Ranch
No doubt, if you are looking to buy or sell a home in Rita Ranch, then the timing selling your home is of paramount importance.  Sell it too quickly, and you might become homeless!  Sell too slow, and you might own two homes!  Neither option is a good one!
Chances are if you are wondering how long it is currently taking to sell a home in Rita Ranch, then this post will be helpful!  Below, you will find a constantly updated graph of the most current sales data drawn from the Tucson Multiple Listing Service regarding the average days on market by bedrooms specifically in the Rita Ranch area.  This graph is updated daily.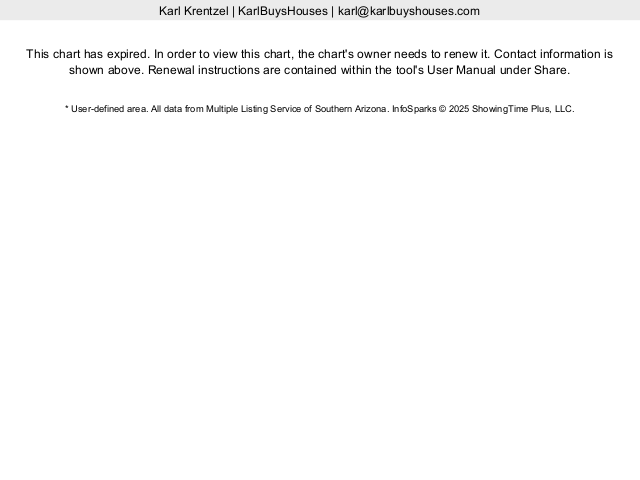 Selling a Home in Rita Ranch?
If you have an unwanted home in Rita Ranch that you are looking to sell, please call me! I buy homes in Rita Ranch and the surrounding Tucson AZ area. I buy houses as is, quickly, and with no hassle!  You get to pick the closing date.. I pay all your closing costs, there are no commissions, and best of all… no people bothering you!
If you would like a fair offer on an unwanted home that you received through inheritance, divorce, fire-damaged homes, or unwanted rental… call me today or fill out the form below!
Call me now for a fast, fair offer on an unwanted home! (520) 403-6227
Need To Sell Your House Fast?
We buy houses in ANY CONDITION! We pay CASH and you will not pay any commissions, agents, or fees. Put your address and email below and answer 5 easy questions on the next page to get a cash offer in 24 hours!