The Tucson Real Estate Forecast 2020!
As a Realtor, Broker, and Investor here in Tucson, one question I have been asked repeatedly is if there was any sort of "Real Estate Forecast 2020" particularly for Tucson. Usually, I have a few opinions on the matter, but it is rare that myself, or any other Broker or Investor has agreement. This isn't the case however!
See Related! The Tucson Real Estate Market Update!
In this report provided by Realtor.com, author George Ratiu makes several predictions about 2020 which I happen to agree with. In this blogpost, I will go through this report with you, and share with you the most current data from the Tucson MLS.
Tucson Real Estate Market Trends
Although it is impossible to predict with 100% certainty about the real estate forecast 2020 for Tucson, certain things can be watched for movement. Below, you will see the most recent data from the Tucson Multiple Listing Service. This information will help you to judge what sort of market we are currently in regardless of when you read this article! This is updated daily from the Tucson MLS, and represents the best data available at this time.
Below, you will see what the median days on market over the past 3 years.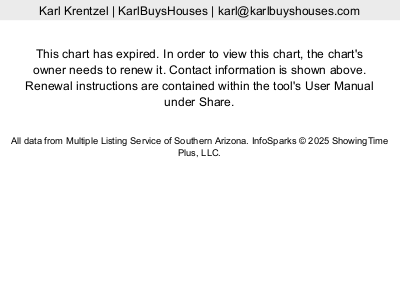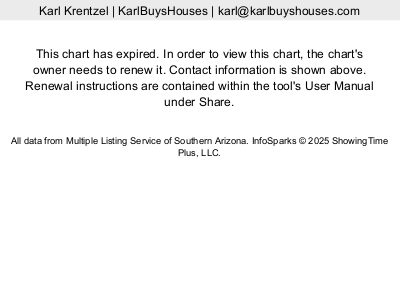 The chart below will demonstrate the median percentage of the median percentage of the last list price. This chart will help you understand that the average buyer does not typically offer thousands less. As you can see, for the past three years, the average difference is less than 3%. The median price per square foot has steadily risen.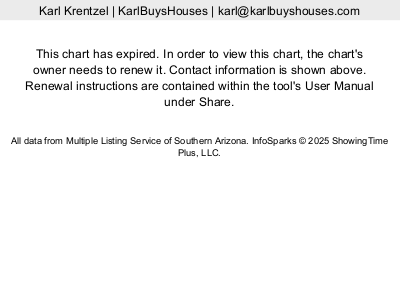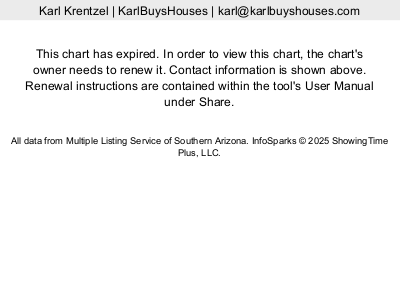 Do You Have A Damaged Home?
Here in Tucson, many people look to find a real estate forecast 2020 for Tucson because they are curious. Sometimes, it's because they have a home to sell. If you have a damaged home, that needs to be sold quickly, then give KarlBuysHouses a call! I am a licensed Broker who is also an Investor here in Tucson. I started KarlBuysHouses as a way to help Tucsonans get rid of their unwanted homes quickly. Unlike traditional Realtors, and IBuyers, I pay all your closing costs, there are no commissions, and you pick your closing date!
If you need to sell your home fast, or have a damaged property that an investor like myself might be interested in, then please contact me today at (520) 403-6227! I've been helping Tucsonans for over 23 years buying, selling and investing in the Old Pueblo. You can count on a local, veteran owned brokerage to help you with your property today!