Selling Your Home During The Holidays?
If you are like many Tucsonans', you might be relaxing a little bit during the Thanksgiving, Christmas, Hanukkah and other Holiday seasons.  That doesn't mean however that selling your home during the holidays is out of the question!   As a matter of fact, the holiday season is actually one of the best times to sell! In today's post, I will share with you four of the most potent reasons to sell your home fast in Tucson!
Holiday Buyers Are More Motivated
If there is one thing that I have learned as a Real Estate Broker and Investor here in Tucson; it's that if someone is buying during the last few weeks of the year.. they are a motivated buyer!  Think about it from a home buyers perspective.  Why go through all the trouble of producing income verification, and filling out loan applications when there are turkey's to cook, and presents to wrap?   Let's be honest.  The average home buyer starts to fade out of view about Halloween, and then shows up when Aunt May leaves in January.
If you are trying to sell your Tucson home fast, this can be a problem.  The hard reality is that while there are statistically fewer buyers "out there", the ones that are there, are motivated!  The graph below is compiled from data pulled from the Tucson Multiple Listing Service and shows you the amount of closed sales over the past 3 years.  As you can see, there is a seasonal fluctuation in Buyer activity.  This activity peaks in the summertime, and then reaches a valley in the 4th quarter.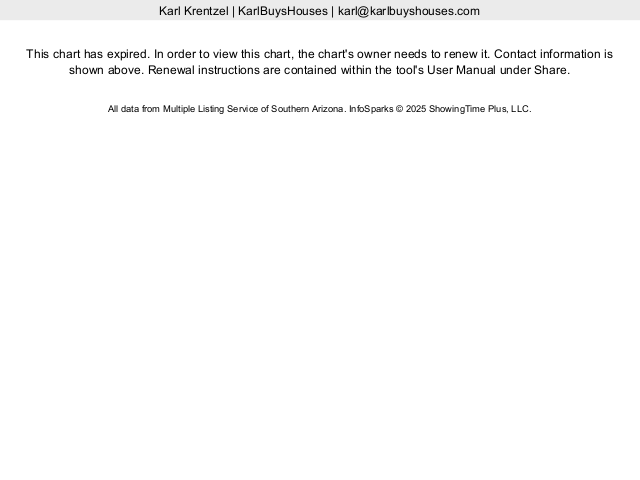 Buyers With Tax Reasons
Some home buyers actually have to buy before the end of the year for tax reasons.  For some people who are self employed, or in higher tax brackets, you need every tax deduction you can get.  Many times, people who buy homes towards the end of the year schedule it to close prior to December 31st to take advantage of tax deductions.  Mortgage interest, closing costs, broker fees, interest costs and points can quickly add up.  This can reduce the taxable income of someone who is thinking about buying a home anyway.
If you are thinking about selling your home during the holidays, there are motivated buyers out there in the market with tax reasons to close quickly!
Sell Now… Close Later
A common concern I have heard over 23 years as an Investing Realtor in Tucson is "not wanting to move during the holidays."  I get it!  Can I tell you a trade secret?  Nobody does!  Realtors don't want to show property during the Holidays, Sellers don't want to show the property during the Holidays and certainly nobody wants to move during the holidays!
One of the benefits of selling a home during the holidays is that you have the ability to control the closing date! Since most home buyers do not want to move into your home during the Holidays any more than you want to move out, you can close on a day that is convenient for you both, and move out later!
Here at KarlBuysHouses, I am used to working with homeowners who need more time to close, or have extra things!
Low Supply Equals More Money
By looking at the chart below, you will see that the Tucson Multiple Listing Service doesn't always have a massive supply of homes.  As a matter of fact, during the Holidays, an already stretched supply of homes is stretched even further.  One doesn't have to have an Economics Degree from the University of Arizona  to know "When demand exceeds supply" on anything.. prices go up.  When Homebuilders and Home Sellers build more homes or put their homes on the market to meet the demand, and produce too much, you have a "Bullwhip effect"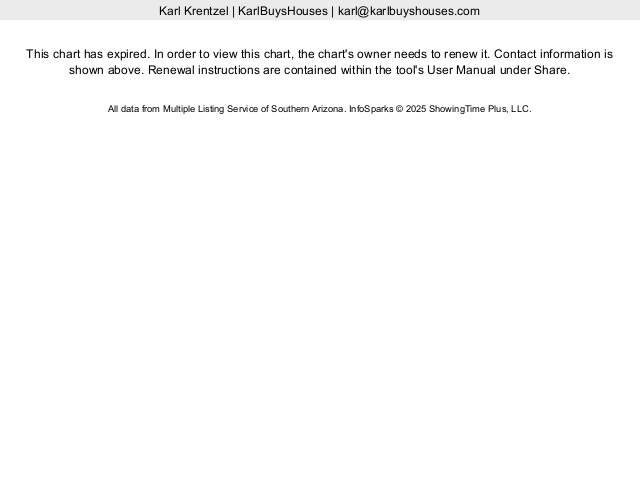 In simple terms, when everyone puts their home on the market "After the first of the year.." A "Bullwhip Effect" happens, and a virtual tsunami of homes floods the market.  Again, the Law of Supply and Demand is blind, and the values go down as there are more homes available.
Sell Your Tucson Home Fast And Hassle Free!
KarlBuysHouses is a veteran owned, licensed real estate brokerage in the State of Arizona here to help you with your unwanted homes.  Unlike OpenDoor, Offerpad, Zillow Instant Offers and other "We Buy Houses" types of companies, I provide you a completely safe, local, reliable and transparent home buying service. 
I began KarlBuysHouses as a way to help homeowners who wanted to sell their Tucson homes fast without the hassle of listing.  When you sell your home directly to me at KarlBuysHouses, I pay all of your closing costs, there are no commissions, you pick your closing date, and if you need time to move your things, I can work with you! 
Do you have an unwanted Tucson Home?  I buy homes and close during the holidays!  Call or Text me directly at (520) 403-6227 and let's get started moving you into your next home!