Selling Parents Home?
Chances are, if you are selling parents home in Tucson to help pay for elder care, it can be a tricky situation! I have been in the real estate business for over 23 years as a Real Estate Broker and Investor and come across this issue all the time.  It isn't new!  Elder care is more expensive every year, and people are living longer!  With the rising costs of healthcare, adult children selling parents home is more common every year.
There are concerns when selling your parent's house.  Elder care, Medicaid, and homeownership are all concerns when selling your parents home.  Especially if you are selling your parents home and ensure their Medicaid benefits are protected!
Selling Your Parent's House?
If you are selling your parent's home for elder care; the first thing you want to do is ensure they have a secure sale!  With the ever increasing levels of wire fraud, seniors are especially vulnerable to fraud and deceptive practices.   Because of this, be sure to ensure who you work with is reliable, and trustworthy!
There are a lot of concerns when selling your parents home in Tucson.  Pool care, lawn care, keeping up with the HOA can all be issues with selling your parent's home.  Dementia, Alzheimers, and other memory degenerative issues all can result in unknown or unexpected issues when selling your parents home.
When Should Seniors Sell Their Home?
This question largely depends on the type of property that they have, as well as where they live in the Tucson area.  The time of the year generally doesn't matter in Tucson (unless it is in the dead of summer when it is 110 degrees!) as there is almost always a good amount of people who are interested in homes.  What matters most, is the condition of the property.
Many times, I see people putting too much money into their home for repairs prior to the sale of their homes.  Then they get frustrated when they fail to get the money they wanted out!  What started out with the intention to make more money, usually ends up costing more in the long run.   The reason for this most often is miscalculating the timing of the market after the repairs.  Below, you will find some of the most useful statistics for the Tucson area from the Tucson Multiple Listing Service.  These statistics are updated daily, and are on a rolling 6 month average.  This will help you see what the local appraisers are seeing for data for the area.
This is the Median Sales Price here in Tucson for the past 3 years.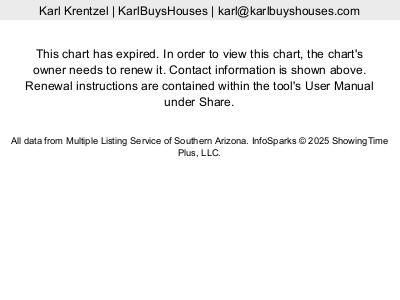 And this is how long things have been taking to receive a contract…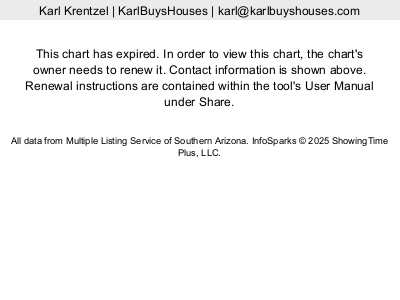 Sell Your Tucson Home Fast!
Do you have a property that you need to sell to help pay for elder care?  Many times, these properties are in desperate need of updating.  If you are selling you rhouse to move into assisted living, then call or text me today at (520) 403-6227!  I am a local Real Estate Broker and Investor who specializes in buying fixup properties in the Tucson area!
You don't have to worry about picking up anything, or disposing of any debris.  Simply take the items you want, and leave the rest!  I will take care of everything!  As always, when selling directly to me, I pay all your closing costs, and there are no commissions! You can truly make it easy for your loved one by minimizing the disturbance, hassle and time!
Call Or Text Me at (520) 403-6227 or Click Here for a Fair, Fast Offer On Your Unwanted Home!