Should I Sell Or Rent My House?
One of the biggest questions I tend to hear is "Should I sell or rent out my house?."  The answer isn't quite as easy as one might think!  After being a Realtor and an Investor here in Tucson for over 20 years, I've seen a lot of changes in our market.  As a Real Estate Broker, I recognize the value of holding on to a physical asset.  Using the income from it as leverage to buy other assets, and "moving up the chain" so to speak in renting property.   However, for the average person who isn't trying to build a real estate empire, the question can be very daunting.
If you are trying to decide if you should sell or rent your home here in Tucson, there are several factors to consider.  Not the least of which is the timing of the market!
Should I Sell Or Rent My House Market Analysis
If you are trying to decide "Should I sell or rent my house in Tucson?"  Then there are some statistics that you need to know while making that decision. While it is true that every home is in a different market in Tucson; we can use some data points that will be helpful for us to determine if you should sell vs rent your home!  This information is pulled directly from the Tucson Multiple Listing Service and is updated daily!
Median Sale Price in Tucson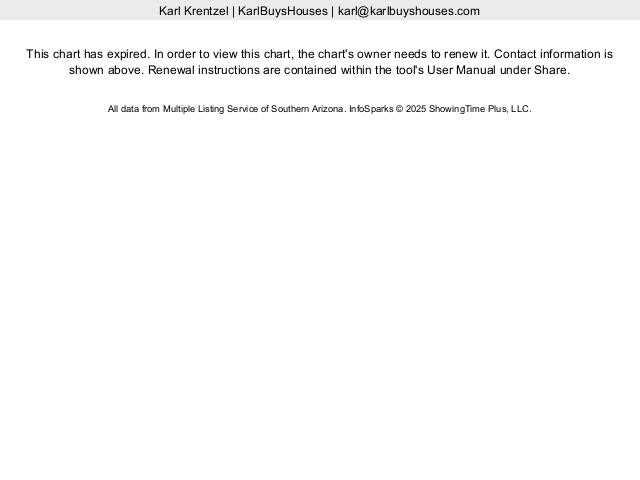 Amount of Homes For Sale

Amount of Sold Homes

Sell Vs Rent Your Home
Another consideration is the amount of income your property is likely to generate.  In other words, will it be profitable??  Listen in to this short video as Dave Ramsey discusses what to do with a property that isn't a good property to have!
Sell Your Tucson Home Fast!
Do you have a property that you need to sell? Unwanted properties don't have to be a problem!  There is no need to deal with tenant problems, leaky toilets, or unwanted damages!  For a fast, fair offer on your unwanted home, feel free to call or text me today at (520) 403-6227 or Click Here!  I'll respond fast, and you can get quick answers!